Not many people know that once upon a time, NASA built a Space Shuttle Launch Complex at Vandenberg Air Force Base in California, 1985. It was later dismantled, and no Shuttle was ever launched. Oh, how I wish they had kept it! I would've seen so many more launches, not having to travel across the country for each one.
Spaceflight Now has posted a series of articles with lots of photos from the era. Really great stuff.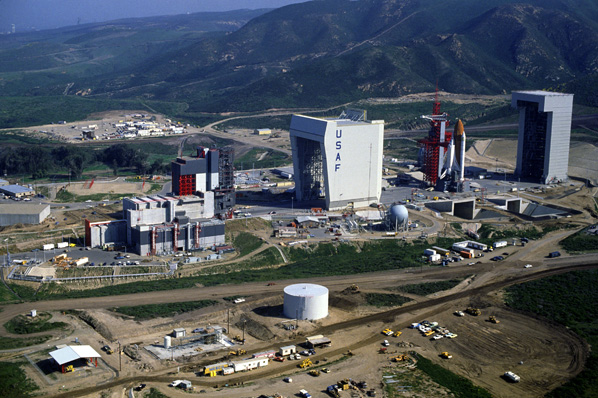 Looks fake, doesn't it? It's not. It was built.
Each of these articles has a whole slew of images: